About Michele McGarvey
"Excellence is in the details. Give impeccable attention to all you do, and excellence will follow." ~ Michele McGarvey Excellence is more than just a word. It is what you'll come to expect from the professional care I provide. With over 30 years in the financial industry, my extensive knowledge of mortgages, as well […]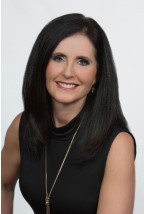 "Excellence is in the details. Give impeccable attention to all you do, and excellence will follow."
~ Michele McGarvey
Excellence is more than just a word. It is what you'll come to expect from the professional care I provide. With over 30 years in the financial industry, my extensive knowledge of mortgages, as well as the real estate industry as a whole, have provided me with the tools necessary to listen to my clients, understand their needs and know the right questions to ask to provide the best recommendations.   In working closely with my clients' team, I ensure their home-buying experience is comfortable and informative by utilizing a personalized policy of continuous availability for all involved—whether one-on-one, or remotely. Making dreams come true through home ownership is a daily reward for me, but it's a responsibility that I take quite seriously.
Your home is one of your largest assets and any process surrounding it deserves the most professional care. Whether you are buying or selling, refinancing, renovating, or considering options to pay down your mortgage, I have the knowledge and experience to ensure your mortgage experience is the best it can be.
Current Contributions:
Created a Women in Leadership accountability group
Foundation Leader for the eWomen Chapter of Edmonton. I also volunteer as team lead, and I'm honored to be part of an organization with like-minded women in business. I realized early on that when you teach others, your strength in learning and growth evolves as well.
Serve as a mentor and sales manager for a team of mortgage professionals to lead and inspire them to succeed in their businesses. I live by the motto, "Give always…and raise those around you as you raise yourself through personal success." 
Founded the first book club for Dominion Lending Centres' Mortgage Associates, to share personal development and methods for success.
Past Contributions:
President of the Beaumont Business Association (5 years)
Board member for the Community Advisory Committee with the Beaumont RCMP
Visionary and event planner for the Beaumont Dream Cruizers, bringing a community event to life for five consecutive years entitled "Hot Summer's Night show and Shine", raising contributions that were put directly back into the community youth programs. This enabled the community to have a free "Drive-In Movie Night" each year. The RCMP continued their support with the Positive Ticketing Program, whereby children received positive tickets for being "caught doing something good", thereby changing the relationship of law enforcement and youth to one of trust and respect. Subsequently, the youth centre was able to provide more programs for teens to be mentored and have a safe place to spend after-school hours.
Volunteered at the local library to support Reading Week.
I reside in Edmonton, and have a son who is living his dream of becoming a commercial pilot. I wear my "proud mom" badge everywhere!
Give me a call today. You deserve an excellent experience with your next mortgage transaction.