About Our Team
Excellence is more than just a word; it is what you will come to expect from the professional care we provide
Meet the Michele McGarvey Team

Michele McGarvey
- Mortgage Professional
With over 30 years in the financial industry and extensive knowledge of mortgages and the real estate industry as a whole, Michele has all the tools necessary to listen to clients, understand their needs, and know the right questions to ask to provide the best mortgage financing solutions. Working closely with our clients' team of professionals, from their realtor to their lawyer and everyone in between, Michele can ensure the home-buying experience is comfortable and informative by engaging in a personalized policy of continuous availability to all parties involved. Making dreams come true through home ownership is a daily reward for Michele and a responsibility she takes seriously!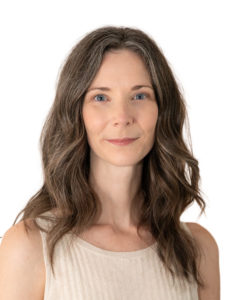 Kirstie Blackmore 
- Mortgage Professional
For the past 20 years, Kirstie has worked in professional administrative roles gaining a vast amount of experience and expertise in dotting I's and crossing t's (of which there are quite a few on your mortgage paperwork!). Since earning her mortgage associate license in early 2015, those skills have been applied to the realm of mortgages in a way that aims to ensure an organized and seamless process for our clients. We're here to help and you'll find Kirstie at the receiving end of your phone calls and emails ready to offer guidance and assistance as your mortgage financing takes shape.

Jill Bromley 
- Client Care Associate, Unlicensed
Jill has an extensive administration background focused on customer service and uses that experience to be an invaluable line of communication for our clients throughout the life of a mortgage. Our team is here for the long haul and Jill particularly will be a source of information and support for our clients long after they've been given the keys to their new home or signed on the dotted line for a recent refinance. We like to keep in touch so don't be surprised to hear Jill's voice on the phone when your mortgage reaches a milestone, when you're celebrating a birthday or when you have a question about your property taxes or home insurance and how those relate to your mortgage.
Address
260 91 Street SW
Edmonton, AB
T6X1W8, Canada